cogmed
We are proud to be the the first practice in Oregon to offer this leading edge intervention.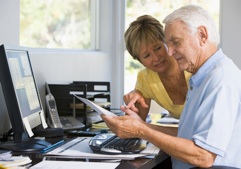 Cogmed can help anyone constrained by working memory capacity. It has been researched in all ages, including preschoolers, students, and adults.
Cogmed specifically trains working memory;  the neurocognitive process that allows one to hold information briefly in mind to support goal directed behavior. 
Recent research with young children has documented that working memory is more predictive of academic success than IQ. Improvements in working memory can increase efficiency and productivity. It can help hone a competitive edge for students and professionals.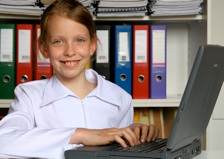 Although working memory is typically weaker in persons with medical conditions such as traumatic brain injury (TBI), attention deficit/hyperactivity disorder (ADHD), cancer, or metabolic disorders, benefits are not restricted to these groups.
Cogmed™ Working Memory Training is:
home-based and computer/Internet linked
evidence based and professionally supported to match personal needs.
Working memory is needed to:
keep information in mind for a short time
focus on a task and remember what to do next.
Working memory deficits are typically linked with:
attention problems
poor academic and professional performance.
Evidence shows that CogmedTM Working Memory Training yields:
better concentration and focus
better impulse control
better planning and problem solving skills
better memory for instructions.
If you would like to talk with us about beginning Cogmed™ Working Memory Training
If you would like to schedule a Cogmed appointment, please contact us at 503-335-2223.
CogmedTM Working Memory Training is not intended to be a substitute for your consultation with a health care provider. It also is not a substitute for medication that a doctor may have prescribed. Although the majority of persons who complete Cogmed training show lasting improvements, individual results may vary and cannot be guaranteed.
If you would like to learn more about Cogmed™ Working Memory Training click here to visit the Cogmed™ Website.