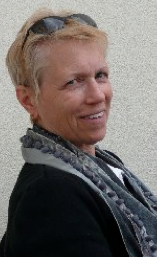 Fredericka K. (Kris) Hoeveler, Psy.D.
Oregon License #1470
Dr. Hoeveler has over forty years of experience working with people of all ages as a mental health casework associate, the director of an early intervention program, early intervention consultant for the state of New Hampshire, and psychologist. She earned a Masters degree in Business Administration from New Hampshire College and completed her doctorate in Clinical Child Psychology at Antioch New England University. After an American Psychological Association certified clinical internship in Clinical Psychology in St. Cloud Minnesota, she completed a two-year post doctoral fellowship in Pediatric Neuropsychology at Evanston Northwestern Healthcare in Evanston, Illinois. The training program belongs to the Association for Postdoctoral Programs in Clinical Neuropsychology (APPCN), and is therefore designed to meet the criteria set forth by the Houston Conference on Specialty Education and Training in Clinical Neuropsychology. She has been a licensed psychologist in Illinois and Indiana and is currently licensed in Oregon.